12th EUROPEAN INVENTOR AWARD,
2017
The European Patent Office published the list of finalists for European Inventor Award 2017. In five categories (Industry, Research, Non-EPO Countries, Small and Medium-Sized Enterprises, Lifetime Achievement) altogether 15 candidates (3 candidates/category) reached the finals.

Results of the competition were announced on 15-June-2017 at Arsenale di Venezia-Venice, Italy.
Among the finalists listed below, winners are highlighted

in colour
.
Note: when opening patent links Readers are offered the choice of English, French, or German languages.
INDUSTRY
Lars Liljeryd [SwedenCoding Technologies Sweden AB, Dolby Laboratories]:
Digital audio compression

Jan van den Boogaart, Oliver Hayden [Netherlands, Austria
]:
Rapid blood test for malaria
Laurent Lestarquit, José Ángel Ávila Rodríguez,
Günter W. Hein, Jean-Luc Issler, Lionel Ries
[
France, Spain, Germany, Belgium
]:
Radio signals for better satellite navigation
SMALL and MEDIUM-SIZED ENTERPRISES
LIFETIME ACHIEVEMENT
Elmar Mock [Creaholic, ETA, The Swatch Group
]:

Swatch, ultrasound welding and more
Novel vaccines by gene analysis
Axel Ullrich [Genentech Inc., Roche Diagnostics GmbH, Max-Planck-Gesellschaft]:
Stopping cancer at the root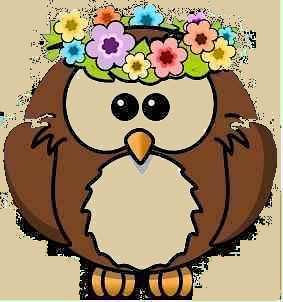 EDISON AWARD 2017
Since the inception of this award system in 1987, year on year outstanding new scientific results worldwide have been evaluated and rewarded in 16 categories for showing their way in everyday practice. The idea of a regular awarding system was inspired by life achievement of
Thomas Alva Edison
(11 February 1847 - 18 October 1931) who envisioned the future of industrial research laboratories giving rise to inventions with further research and development, finally concluding in commercialization.
Examples of inventions awarded in year 2017 are as follow.
inventor: Natural Evolution

-family business-

Australia




The elaboration of

NutroLock

TM technology for preserving nutrient content of fruits and vegetables that are less esthetic in appearance or are in oversupply.
Results achieved: compared to conventional manufacturing technics, use of the technology led to 20-50 times higher nutrient retain.
More specifically: first in the world production of green bananas ("Lady Finger bananas") flour, starch, cosmetics.
Examples of use:
*bakery opportunities for people with gluten sensitivity.
*regenerating ointment.



https://www.naturalevolutionfoods.com.au/our-technology/

Diagnostic Tools
Gold


inventor: 3M

-global scientific company-

USA

3M

TM

Molecular Detection System

: a diagnostic system for 3M nanotechnology based isothermal DNA amplification and bioluminescent detection.

Surpassing competitors main features of the system are the user-friendly size, the handling at ease, the fast and reliable tests leading to efficient diagnostics (96 samples/run).

In practical use: nucleic acid based detection of Salmonella, Listeria, E.coli, Cronobacter in diverse samples.

Examples of use:

*detection of pathogens, food safety.

*microbiological tests.

https://www.3m.com/3M/en_US/company-us/

(

>> Products for Business >> Health Care >> Food Safety and Microbiology

)

https://www.ncbi.nlm.nih.gov/pubmed/27811324

Testing & Treatment Options
Gold


inventor: Xeltis AG

-clinical-stage medical device company-

Switzerland, The Netherlands




It is about the induction of

Endogenous Tissue Restoration

(ETR) at surgical reconstruction of heart valve functions in patients with inborn or acquired heart valve disorders.

First in the world

RestoreX

technology covers the implantation of bioabsorbable 'supramolecular polymer' device for replacement of valvular functions. The in situ regeneration of host tissues induced around the implanted polymer device provides it with interweaving and intruding tissues taking on valvular shape meanwhile the implanted polymer itself slowly absorbs. Finally, the newly regenerated valve continues functioning.

RestoreX

technology makes them unnecessary: delivery of in vitro tissue cultures, stem cell therapy, targeting by bioagents, application of tissues of animal origin.

RestoreX

technology expectedly makes it unnecessary the regular replacement of biovalve implants ending their lifecycles. Further, expectedly it surpasses mechanical valve implants with supporting longterm medication included.

First clinical appearance:

in 2016, polymer valve implantation at right ventricle - arteria pulmonalis outflow.

http://www.xeltis.com/technology/

https://www.ncbi.nlm.nih.gov/pubmed/28942388 https://www.nobelprize.org/nobel_prizes/chemistry/laureates/1987/press.html https://www.ncbi.nlm.nih.gov/pubmed/29302354

Patient Care
Silver


inventor: Holland Healthcare Inc.

-digital light source for medical use-

Australia, USA, Europe




Throat Scope

R

is a device to illuminate oral cavity and the throat. As a combined construct, it helps one handed control in practical use. The device has a handle hosting a light source and an attachable-detachable tongue depressor.

Intended use is in medical, dental practices and also at home.

When attached to the handle, the tongue depressor ensures transmission and distribution of light of the handle to illuminate oral cavity and the throat.

The tongue depressor is of recyclable material.

Capacity of the light source takes 20 hours when in undisrupted use.

https://throatscope.com/
Copyright© www.bioteomed.org

Contact: btm(at)bioteomed(dot)org



nature, science, research, invention, industry, biology, physics, chemistry, agriculture, medicine, drugs, patents, technology, literature, arts, education